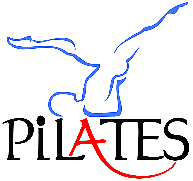 Weston Pilates and Sports Injury Studio





Osteopathy, Sports injury's, Rehabilitation , Pilates
07504 853 588
Call to book an appointment.
PRIVATE PILATES SESSIONS
​
Private Pilates Session
​
To get the best out of Pilates, a 1-2-1 or 2-1 (Duet) Session is an excellent way to achieve your Personal Fitness or Sports Specific Goals.
Teresa caters for her individual clients, male and female, with bespoke programs, re-addressing musculoskeletal issues that may occur due to postural imbalances.
Teresa provides a fully equipped STOTT PILATES ® studio. The equipment includes the V2 Max Rehab Reformer ™. The reformer facilitates limitless exercise possibilities. It is a multi-planar biomechanics training machine, offering variable angles of resistance, in order to strengthen muscles and mobilize the spine and all peripheral joints.
In addition the Vertical Frame, Ladder Barrel, and Stability Chair, enable's you to have a workout tailored specifically to your needs.
Your First Session includes a thorough case history, clinical examination postural analysis and introduction to pilates and the reformer.
​
1-2-1 Clinical Pilates
​
As a Registered Osteopath Teresa is able to offer Clinical Pilates sessions for Sports Injury and Post Surgery Rehabilitation, as well as Neurological and Musculoskeletal Condition's:
"The Pink Ribbon Program" – Post Surgery Breast Cancer Rehabilitation
Post Surgery Rehabilitation – Knees, Hips, Shoulders, Ankles, Spinal
Neurological Condition's – Multiple Sclerosis, Stokes, & Parkinsons
Post Injury Rehabilitation – Muscle sprains & tears, ligament strains & tears, tendinopathies, Muscle & biomechanical imbalances, patella mal-tracking, & overuse injuries.
Women's Wellness – Diastasis Recti, Urinary incontinence, & Pelvic Floor (episiotomy, prolapse).
Musculoskeletal Condition's – Ankylosing Spondylitis, Scoliosis, Osteoporosis, Arthritis, PMR (Polymyalgia Rheumatica), Spinal Stenosis, Disc Issues & Back Care
​
​
​