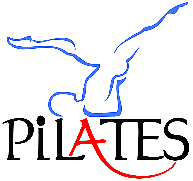 Weston Pilates and Sports Injury Studio





Osteopathy, Sports injury's, Rehabilitation , Pilates
07504 853 588
Call to book an appointment.
Lucy Woodland MSc. W.S.M
​
"I've been working on my fitness and wellbeing with Teresa for over 6 years, firstly as a patient then as a Pilates student. Since starting Pilates just over 5 years ago I've only needed 2 sets of treatment for back and pelvis pain. Pilates has had an incredibly positive impact on my health. Teresa concentrates on her students form during exercise and always ensures you are holding a position correctly. Due to this the exercises are so much more effective and you always feel you've worked, in a good way! I use what Teresa has taught me to maintain correct form in my HIIT and half marathon training. These are hobbies I would never have achieved had I not corrected the issues I had through my Pilates practice with Teresa. I enjoy her classes very much and miss them when I can't go. Teresa is hugely qualified and knowledgeable, but ensures her classes are accessible to all and a happy and friendly place to be. If you are looking for a supportive, understanding, friendly, knowledgeable place to start Pilates Teresa is definitely the person to go to. "
​
​
Kate Edwards. W.S.M
​
"Struggling with a spinal injury I was cautious about ensuring I had a teacher who understood my situation and took care to keep an eye on me at all time. Teresa does this at all times, not only with me but is also aware of everyone else's limitations, modifying exercises for individuals as appropriate to ensure that all attending the class gets the maximum benefit. I have always enjoyed the lovely, relaxed atmosphere to the class, and the gentle encouragement and support that Teresa provides."
Charlie Cross W.S.M
​
I am thoroughly enjoying the Pilates classes and Teresa's one to one attention ensures I am holding each posture and performing each move correctly. Learning how to engage my core and working on building my strength always ensures I've had a good workout. Teresa has invested in various apparatus which makes each class varied and interesting. The atmosphere is welcoming and friendly and Teresa is very encouraging and supportive, tailoring each posture to suit my ability.
Teresa has a wealth of knowledge and expertise and I would recommend her classes to anyone who would like to give Pilates a try, in a relaxed and encouraging environment.
Laurie Stroud W.S.M
​
I had my first Pilates taster with Teresa on Tuesday, it was great, learning how to engage my core correctly and trying a completely new way of exercising. I have recently had a knee injury and Teresa tailored the exercises accordingly and is helping me strengthen my knee. I definitely recommend Weston Pilates for anyone who wants to try something a bit different or is struggling with injury.
​
Having received a back injury, the pain was unbearable and movement was restricted. Teresa is a dedicated professional Osteopath and Pilates instructor. Her expertise and knowledge in working with people with injuries is first class. I have no hesitation is recommending Teresa to anyone.