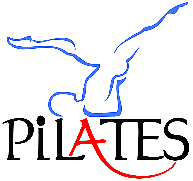 Weston Pilates and Sports Injury Studio





Osteopathy, Sports injury's, Rehabilitation , Pilates
07504 853 588
Call to book an appointment.
Class Descriptions
Group Classes are limited to four people for matwork and small studio equipment and two people for reformer and large studio equipment. This will ensure a personal and tailored session for all our clients.
​
In order to offer a personalised service throughout the class to all my clients, class capacity is limited to four participants per class.

Essential / Beginner Matwork
A great starting point for beginners, people who are recovering from an injury or those wanting to fine-tune their technique. The Essential Matwork class teaches the Five Basic Principles of the STOTT PILATES ® method, and builds a foundation of exercises required to move on to the next level. This mat-based workout is designed to help participants develop leaner, longer-looking muscles, establish core strength and stability and heighten mind-body awareness. Props may be incorporated to add variety. Participants are welcome to stay in the Essential Matwork class until they feel confident enough to enter the Essential/Intermediate class. (Unisex Class)

Essential/Intermediate Matwork
This class focuses on improving deep core strength, endurance and control. Exercises are selected to challenge mobility and stabilization through the core and peripheral muscles while adding flexibility and suppleness to your body. Resistance props are incorporated to add variety and familiarity. (Unisex Class)
Dynamic Matwork
Dynamic Mat Pilates will enable you to have a functional workout that will strengthen your whole body.
This class is a multi level mat based class which will challenge your whole body, by utilizing props like foam rollers, mini stability balls, hand weights, fitness circles and flex bands.
Appropriate for beginners and improvers with options offered for different fitness and skill levels. (Unisex Class)

Post Natal Matwork
This class is designed to re-strengthen the pelvic floor, deep abdominals, lower back and gluteal muscles. In addition, exercises to strengthen and mobilise the upper back and shoulder girdle will also be incorporated, as holding, lifting and feeding baby often fatigues these muscles.

Pilates for Pregnancy Matwork
The focus of Pilates for Pregnancy class is the postural changes that occur to mum throughout her pregnancy.
As pregnancy progresses the muscles that make up your core (abdominal, back, pelvic floor and gluteal muscles), plus the muscles that help support you, your frame and the weight of the growing baby become stressed and extremely challenged.
Pilates movements will focus on posture, strengthening the core muscles and breathing exercises to work the diaphragm muscle.
Pilates exercises provide an ideal preparation for the body before labour and can play an important role in the body's recovery after labour.

Women's Wellness Matwork
Women's Wellness classes will utilise exercises suitable for the Mid-Life Client.
The focus of the class will be on improving deep core and pelvic floor strength, with a strong emphasis on exercises to challenge the cardiovascular system.
Learning how to use the Breath to tackle the inner self, and have positive effects on stress, self confidence, energy systems and positivity.

Age Well - Pilates for the Older Client
Pilates is a muscle strengthening program for everyone, and is adaptable depending on individual ability and fitness levels. Age Well Pilates is for the 60 years plus, client. The class focuses on strength, balance, posture and co-ordination. Props will be used to challenge the client, when required. (Unisex Class)
​
Note:
* Classes Open to Male & Females alike.
* Attending a Pilates Induction is a prerequisite to attending the classes.
* All classes are scheduled on a six week teaching block.
* Each six week teaching block must be booked and payment made in advance (max 4 per class)
* Extra Classes will be scheduled as and when required.
* If there is a specific class or service you are interested in, for example:
postnatal or 60+ Pilates please call to discuss your needs.
​
​