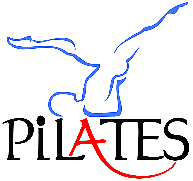 Weston Pilates and Sports Injury Studio





Osteopathy, Sports injury's, Rehabilitation , Pilates
07504 853 588
Call to book an appointment.
about
Teresa Thirlwall M.Ost, B.Sc (Hons)
Registered Osteopath
​
Teresa trained at the renowned British School of Osteopathy, for five years, where she gained a Masters degree in Osteopathy / Osteopathic Medicine. M.Ost Osteopathy.
Osteopaths are Primary Healthcare Practitioners, and all osteopaths are statutorily regulated (Osteopath Act 1993) and by law must be registered with the General Osteopathic Council. www.osteopathy.org.uk
Teresa is also a member of The Institute of Osteopathy (iO). The UK's leading professional membership organisation for registered Osteopaths. www.osteopathy.org
Becoming an Osteopath allowed Teresa to fulfil her dream of working in healthcare with a holistic approach. Prior to her Osteopathic training at The Bristish School of Osteopathy, www.bso.ac.uk Teresa gained a B.Sc Physiology (Hons) degree, from the illustrious and distinguished Kings College University London. KCL is one of the top 25 universities in the world. www.kcl.ac.uk
As a result Teresa has an expert knowledge of clinical anatomy, physiology, pathology, pathophysiology, and biomechanics.
She is passionate about health and well-being and is in the unique position of being able to treat patients using manual osteopathic techniques, such as soft tissue massage, joint mobilisation, lymphatic drainage, visceral, cranial and / or obstetrical techniques, in a therapeutic manner, in order to sustain and facilitate the body's ability to heal.
Teresa also specialises in Clinical Pilates, Post Operative & Sports Injury Rehabilitation, and Women's Wellness.
She has over 25 years of experience working, teaching and lecturing, within the health, fitness and sports industry. She is a qualified Clinical Pilates instructor and lecturer, and is a certified "Stott Pilates Reformer and Matwork Instructor". www.merrithew.com
She is also a certified Instructor with "The Pilates Institute" and "OCR".
Teresa is proud to announce that she is one of the few Rehabilitative Breast Cancer Exercise Specialist Instructors in the UK. The Pink Ribbon Program is a Pilates Based recovery program for those who have had surgery for breast cancer.
"I enjoy my work and the challenges that each new patients brings with them, although I treat patients of all ages and walks of life I have a specialist interest in Sports Injury's, Women's Wellness, (pelvic floor weakness, urinary incontinence, pelvic instability, pelvic pain and back pain), Pregnancy, Pre and Post natal, and working with babies and children. Even more so since becoming a mum myself."
Teresa is a strong advocate of further education, she is currently continuing her Post-Graduate Osteopathic Studies with the renowned Sutherland Cranial College.
She has also continued her Pilates Training, with the Stott Pilates Institute, having completed all her Level 1 training on the Cadillac, Reformer, Ladder Barrel and Stability Chair she is now preparing for her "Stott Pilates Full Certification Exam", as well as embarking on her Level 2 (Advanced) training.
Registered Osteopath – Masters in Osteopathy / Osteopathic Medicine (M.Ost), British School of Osteopathy.

Sports Injury & Rehabilitation Specialist – B.Sc. Physiology (Hons), Kings College London.

Advanced Clinical Sport & Remedial Massage Practitioner – Diploma London School of Sports Massage (LSSM).

Certified Pilates Instructor – STOTT Pilates Certified, Pilates Institute Certified & OCR Certified.

Rehabilitative Breast Cancer Exercise Specialist – The Pink Ribbon Program
​
​
​
​
​
​