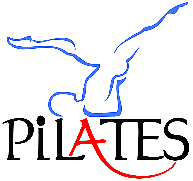 Weston Pilates and Sports Injury Studio





Osteopathy, Sports injury's, Rehabilitation , Pilates
07504 853 588
Call to book an appointment.
What is Osteopathy?
Osteopaths are primary healthcare practitioners, and all osteopaths are statutorily regulated (Osteopath Act 1993) and by law must be registered with the General Osteopathic Council. www.osteopathy.org.uk
Osteopaths primarily work through the neuro-musculo-skeletal system, mostly on muscles and joints
Osteopathy is a patient centred whole-body approach to healthcare that recognizes the importance of the relationship between the structure of the body and the way it functions.
The key tools for osteopathic diagnosis include listening to the patient's case history, clinical and orthopaedic examination of muscles and joints, postural analysis, observation of movement patterns, neurological examinations, muscle testing, X-rays, scans, and other clinical investigations are also used if required.
Osteopathic practitioners use palpation and a wide range of manual techniques to influence muscles, joints, nerves, connective tissue, circulation and internal organs to support the body's ability of restoring and maintaining health.
Please contact Teresa at Weston Pilates and Sports Injury Studio on 07504 853 588 If you require Osteopathic treatment.
​
Medical Conditions Osteopaths can Treat

Osteopaths have been regulated by statue (Law) since 1993 by the General Osteopathic Council (GOsC).
Based on evidence (Clinical Trails) submitted to CAP (Committees of Advertising Practice) prior to November 2016, the ASA (Advertising Standards Athourity) and CAP (Committees of Advertising Practice) accept Osteopaths can claim to treat the following:
· Arthritic Pain
· Circulatory problems
· Cramp
· Digestive Problems
· Fibromyalgia
· Frozen shoulder / shoulder and elbow pain / tennis elbow (lateral epicondylitis) arising from associated musculoskeletal conditions of the back and neck.
· Headache arising from the neck (cervicogenic)
· Joint pains
· Joint Pains including hip and knee pain from osteoarthritis
· General acute & chronic backache
· Generalised aches and pains
· Inabilty to relax
· Lumbago
· Migrane Prevention
· Minor sports injuries & tensions
· Muscle spasm
· Neuralgia
· Rheumatic Pain
· Sciatica
· Uncomplicated mechanical neck pain